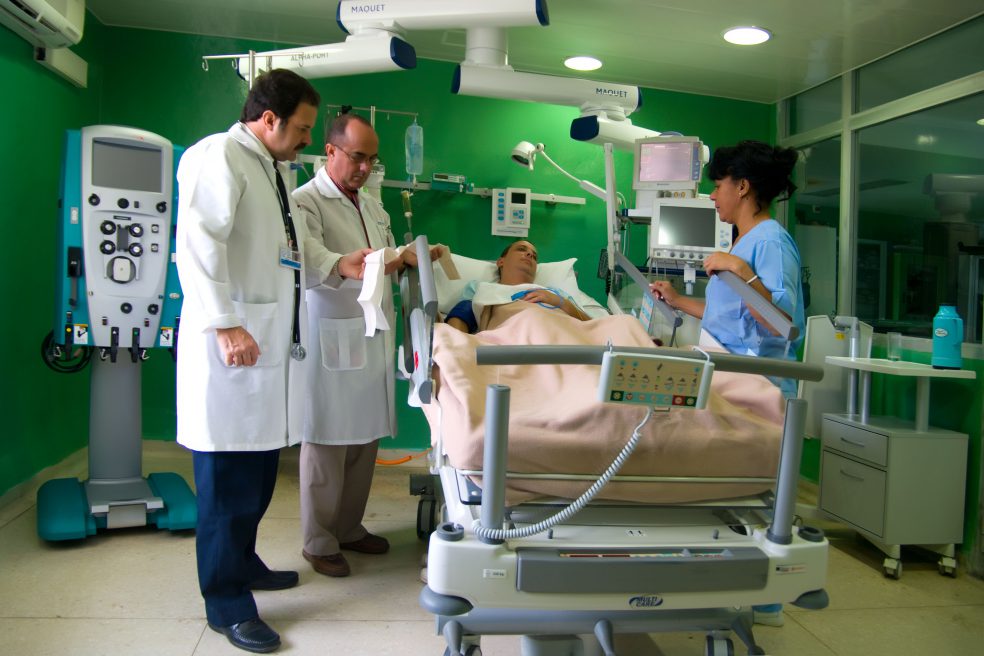 Intensive Medicine
Intensive Medicine is the specialty devoted to guarantee the vital support to critically sick patients, who frequently require continuous intensive supervision and monitoring.
Our assistance room for critical patients works with the design of Progressive Cares, because the patients move according to their medical evolution, from the Intensive Care Unit (ICU) to the Intermediate Care Unit (IMCU) to finish their medical attention at the private rooms of our institution.
We perform post-operative cares too, in the early hours that follow complex surgeries or when the clinical condition of the patient requires it.
We have a highly skilled medical and nursing staff with the essential human sensitivity for this activity. We have modern equipment for monitoring cardiovascular respiratory functions, and advanced equipment for artificial respiration adaptable to the patient's requirements.
This specialty provides a medical evacuation service for the patients to be mobilized to our institution or to their countries of origin, once they recover. Our goal is to assist them during air travels everywhere.